Kale? Not if I can help it. I despise the stuff, although blended into a smoothie I can refrain from gagging. It was a staple on the dinner table when I was growing up. Fresh from the garden and usually not entirely clean. I remember on occasion finding some deceased bug wrapped in the bitter leaves of my curly kale. If I noticed any caterpillars or spiders, my Dad (who had clearly chucked it in the sink hoping for the best) would reply "eat it, it's good for you!" Kale? No thanks!
However, I do acknowledge the benefits of this super-food and clearly the World's fascination with kale is well founded. The list of benefits are astounding, packed with vitamins A, B, B1, B2, B3, B6, C, K, Manganese, Magnesium, Calcium, Copper, Potassium and Iron, it's easy to see why everyone has jumped on the kale coach.
The thing is, this social isolation phase may make some foods harder to come by and so dried alternatives are a good idea to help you have some dietary backups. Step forward my couscous and seaweed bowl, which is packed full of protein and can last weeks if not months if needs be.
The benefits of seaweed as an antioxidant is well documented. Either in sushi or soups, many people have credited it with improving thyroid health, protecting the skin from environmental free radicals, improving gut health and possibly improving heart health too. Containing an arsenal of vitamins including A, B12, C, E, K, zinc, calcium and magnesium, it's tasty and really affordable. Other benefits include the high fibre content which expands in the stomach, making you feel fuller for longer, which may improve chances of weight loss.
Either way, which ever green you go for during this period of social distancing, make it a good one.
Preparation Time; 15 seconds,
Wait time; 5 minutes,
Satisfaction Time; Around 4-6 hours!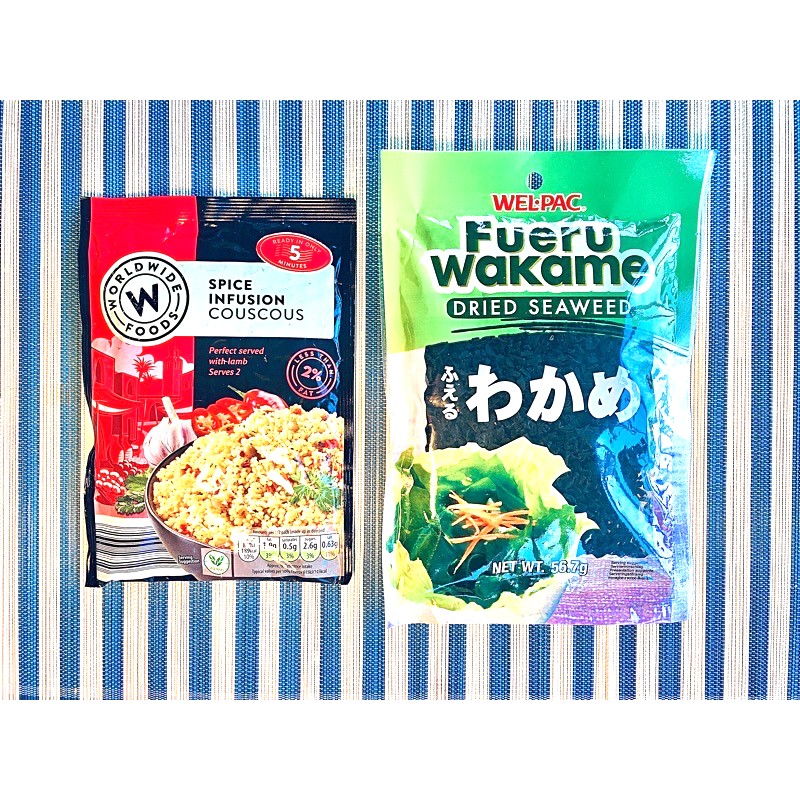 1 sachet of couscous (Aldi £0.38p) with 2 table spoons of dried seaweed flakes (Longdan Camden Parkway £2.00) will feed 1-2 adults depending on if you add a side dish of meat or fish. Total cost of this bowl is approx £0.71p
Kale Reports;
https://www.healthline.com/nutrition/10-proven-benefits-of-kale#section1
https://universityhealthnews.com/daily/nutrition/kale-benefits-reasons-eat-superfood/
Seaweed Reports;
https://www.healthline.com/nutrition/benefits-of-seaweed#section5
https://www.bbcgoodfood.com/howto/guide/health-benefits-seaweed