Never let it be said that a global pandemic wasn't a passion killer. For those of us who are single, single pandemic life has been uneventful, other than in our bedrooms. Work is more pressured for those in 'front line jobs' and with the thought of contracting the impending Covid-19, is it any wonder that we are probably in agreement that dating is a sport that's now on the back-burner for the average over 40s.
Yes ,we still attempt catching-up, meeting for a social distance walk with friends or dating apps in the vain hope that one of our Hinge or Bumble matches might actually looks vaguely reliable? Not only have most of us put off any tangible relationship plans, We have started to stock up on sex toys.
"Yep, I said it…..DILDOS!"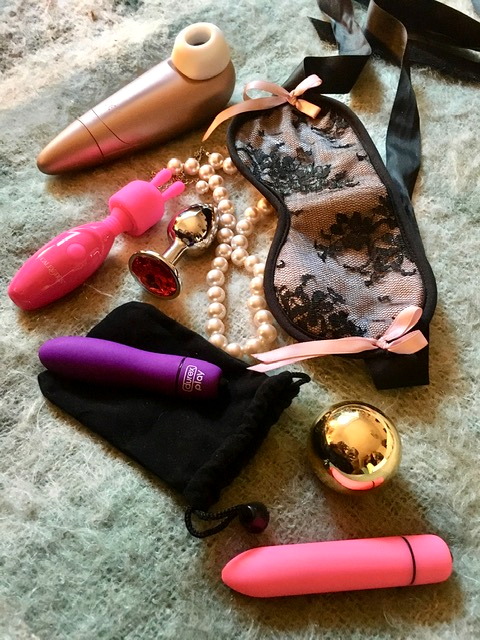 I have always been familiar with them as part of my sexual toiletry set, and something that I factored into my routine. I remember when it started. My first boyfriend had wrapped up a black, 8 inch, silicone vibrator and it was sitting silently under my families Christmas tree, ready to be un-boxed on Christmas day. We'd been dating for a few months and I was 17 and open to anything.
So the first time we got acquainted was with my boyfriend. The sensation was unusual but together we had lots of tender and loving moments of touching and exploring each others bodies as well as our own.
Over the years we went into sex shops and visited Amsterdam's sex district and added to our collection of toys and our exploration grews. My funniest moment was visiting a sex cinema in Amsterdam only to leave realising it was more sensory than we'd expected and what felt like come all over my dress. Not my boyfriends but a anonymous previous cinema going. Nice.
Needless to say I have always found it unusual how few women visit sex shops, considering women account for higher celibacy and monogamy, which at times can be quite stagnant.
With the second wave, washing my libido away, the need to keep myself sexually satisfied, while I dealt with my sexual drought was inevitable.
London has also changed….Where have all the heterosexual men in London gone… No where? It's so confusing and as I often finding myself in bars containing more women than men? I will say it again. Where have they gone? It's mind-blowing?
Thankfully for the time being, we can use some stimulation aids. When the B.C. Centre for Disease Control added new recommendations for socially distant sex to its COVID-19 website, eyebrows were raised as to how they expected us to do that and the most cautionary advise was to use a "glory hole?"
Now, I honestly thought that was a joke, some public school boy reminiscing about his days at boarding school but in actual fact they weren't. Then I thought about how this was the first public acknowledgement that masturbation was actually a rational act in times or need.
I went online and started looking for subtle but affordable bullets and 'brators that I could try out while I was self isolating. I was also keen to find options that were affordable, "entry level" and discreet. Funnily enough Lily Allen just launched her very own sex toy and The Crown's leading actress who was featured in Vogues 'What's in my bag' in September 2020 casually mentioned how she kept her vibrator in her handbag for stress relief.
It's been a long time 'coming' (see what I did there?) but it looks like finally society is ready to start a much needed conversation about the true nature of a woman's sexual needs.
There's no shame in it. Just lay back and enjoy.
Feature Image unkown. No copy right intended. Adult toys image copy right Chic and Shady.